NEW RESOURCE! HRE 2020 Launches Human Rights Education Indicator Framework
25 September 2015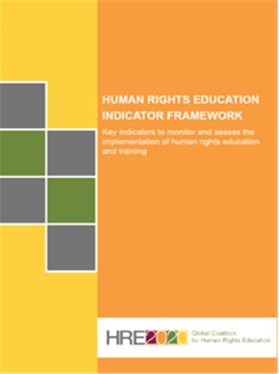 HRE 2020 proudly announces the release of its first publication, entitled Human Rights Education Indicator Framework: Key indicators to monitor and assess the implementation of human rights education and training.
This resource is intended to be an inspiration and guide for the review of human rights education. It provides a framework of indicators for civil society organizations, national human rights institutions and government bodies, as well as United Nations mechanisms to examine the presence and quality of human rights education policies and practices.
The framework aims to support a review of the status of human rights education within national planning, the formal education sector, and the training of professional groups. It is a means of understanding the scale and quality of such practices and identifying gaps and areas for improvement.
For more information and to download the resources, click here.